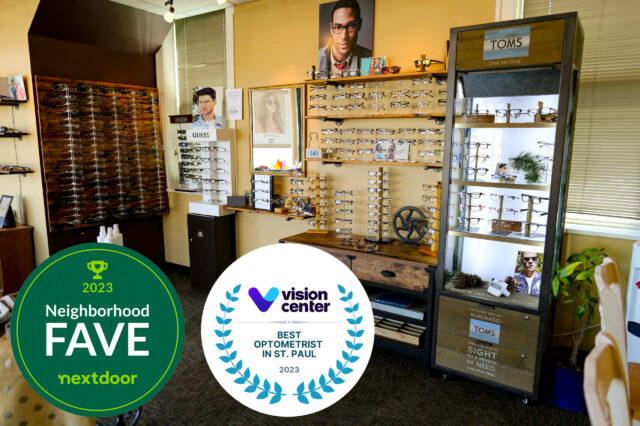 Need an eye exam?
Call today and speak with one of our friendly staff to schedule and appointment for your next eye exam.
Our Products
We carry only high quality products in our store, with the best selection of designer eyewear and accessories in St. Paul.
See Products
The Best Services
All of your eye care and eye wear needs can be handled here in our store. Check out all we have to offer!
Our Services
Order Contacts Online
Experience the convenience of buying your contacts in our online store. Quick shipments and delivery!
Buy Contacts